As India is all set to celebrate its 69th years of Independence, Xicom Technologies would like to wish, "A Very Happy Independence Day" to all Xicomian & all of its prestigious clients.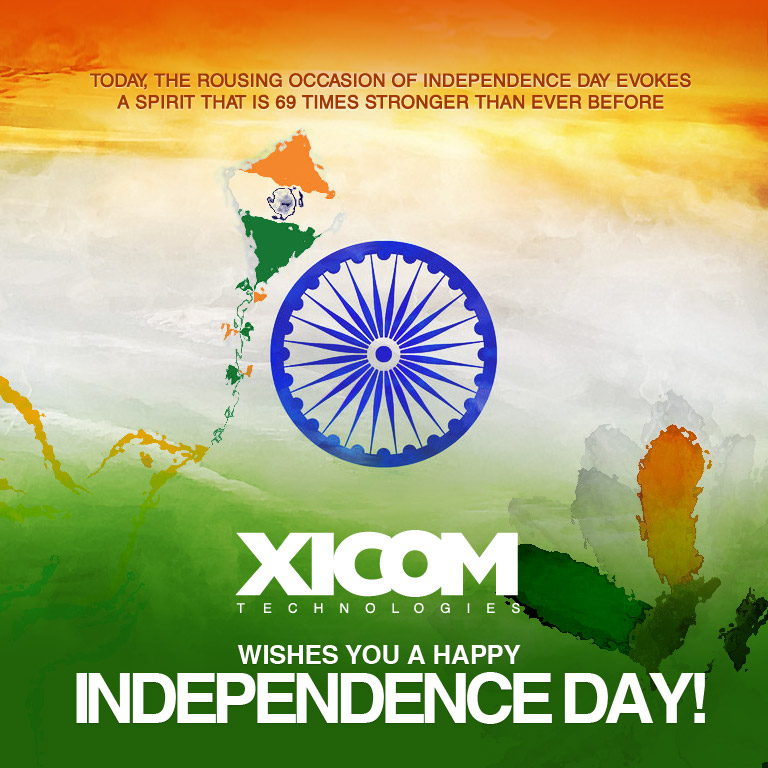 With 15 August approaching, it is time to remember the struggle our freedom fighters and patriots went through. Their tireless efforts and conviction towards achieving success inspired many people to actively participate in the freedom-struggle, which eventually made Britishers realize that they should leave India for good.
Appreciating the sacrifices that people made to give us our independence today, Xicom takes the pledge to make the best possible efforts to serve our clients with the utmost integrity.