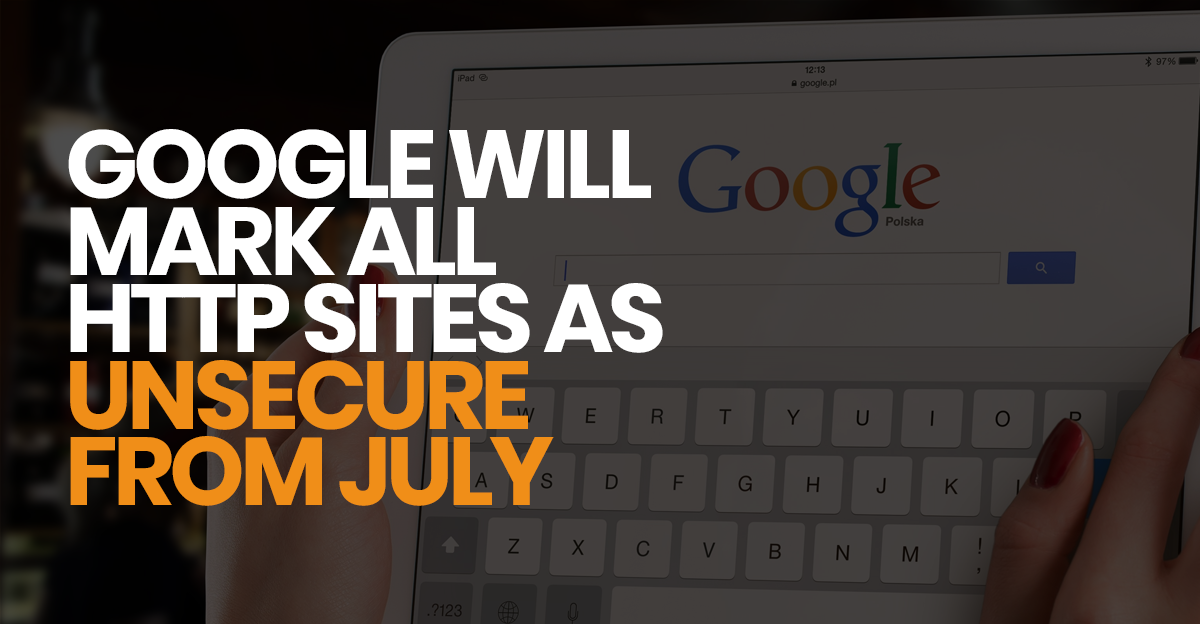 If we go by the stats that Google revealed, we can get to know about the scenario of web development.
According to Google:
Only 81 out of the top 100 websites around the web uses HTTPS secure connection by default.
To further add to the facts:
On an average, 70% of the traffic on Chrome, Mac, Android and Windows flows over HTTPS secure connection.
This is not a sad sight at all because the awareness of keeping a website safe with SSL encryption is on the peak. Every web development company creating websites for the clients is making sure that the websites of their clients are completely encrypted with SSL security certificate.
When is this new update rolling out in Chrome?
It is being rolled out by Google in July in Chrome 68 version. It is also stated by Google team that there will be tools for the webmasters who are into web development or E-commerce web development that will help them to convert the HTTP websites into HTTPS seamlessly in a hassle-free manner.
There will be nothing wrong to say that Google is leveraging the power of Chrome in the market to switch to SSL secured websites labeled with https:// rather than the unsecured http://. This is the result of the Google's advanced steps to keep the website users safe from the hackers and miscreants always looking into taking advantage of the loopholes in the security of the web development.
Xicom Technologies Ltd. is a web development company which develops cutting-edge solutions for their clients. These flexible and versatile web solutions are always in compliance with the latest updates by the industry giants in the web development market.
This update is a concrete step in the direction where an echo of tight web security can be heard.