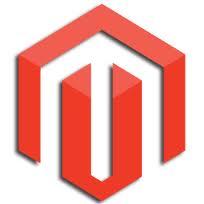 Magento is the best open source Web Development platform available for E-commerce development. The platform is supported by a very wide range of extensions that further enhance the capabilities of this platform. Mentioned below are top ten Magento extensions available for free on the internet. All of these extensions have been there for a while now therefore they have been adequately tested. Having them will be most beneficial while working on Magento.
Top 10 Free Magento Extensions:
Fontis WYSIWYG Editor: Magento does not have an inbuilt WYSIWYG editor therefore this extension is a must have for everyone. This extension allows developers to use either TinyMCE or FCKeditor but developers can upload images through FCK only.
Direct Resize: E-commerce websites usually have a lot of images to showcase their products and collections. A lot of working on images is required for this purpose. Fortunately, the direct resize extension allows the developers to handle this very easily. They can specify the height, width as well as the ratio value and mange their images very easily.
Delete Orders: Those who work on the Magento platform know very well that you cannot delete orders. It gets really frustrating sometimes. With this magical extension, Direct Orders you can now easily delete cancelled orders.
Invoicera Magento Extension: This Magento Extension has been developed to provide manual invoice sending functionality to online store owners who don't have any other alternative. Invoices can be generated and sent in the real time when customers purchase anything on the Magento store. This extension is a big relief for online store owners as it makes the whole invoicing process much faster and easier.
Exploded Menu: Ecommerce websites generally have multiple categories. It becomes unmanageable in cases where the no of categories is very large. If you are a store owner then you will surely like to showcase all your categories and products in the best possible manner. This can be achieved by Exploded Menu extension. It allows the user to replace their website's single column dropdown menu into multi column menu. This also includes functionality for 2nd level and 3rd level menu categories. This extension is very useful if you have a wide range of products and want to present them in the most simple and easy method.
Featured products: You can now manage your featured products with complete ease. The frontend has a separate interface where you can list all your products. The featured products are your most important products therefore it is very important that you properly place them on your website and present them to your visitors.
Magento Easylightbox: It is the best way to improve the appearance and functionality of your Magento site. Moreover, it is free therefore it is the best option. It takes only five minutes to install and configure Magento EasyLightbox and no coding is required to operate it.
Checkout Newsletter: This extension allows the website owners to add a "sign up for newsletter" option on the checkout page. With this option your customers can sign up for your company's newsletter and be informed of any new products that you bring.
IW PayPal Standard Currencies: PayPal is the most commonly used online payment method. The IW PayPal standard currencies extension allows the store owners to choose the PayPal supported currency for transactions on their website. They can also add new currencies in their shop's admin panel.
Ticketing System: This is a great application that can save your time by taking care of your workflow. It allows the store owners to keep track of their buyer service investigation.