Xicom Technologies, a world renowned web development and mobile application development company, has been serving highly interactive and business centric mobile applications to its esteemed clients. Xicom boasts of an impressive client list of more than 500 clients, including fortune 1000 companies. Our solutions bear the quality standards of CMMI level 3 and ISO 9001:2008 certification.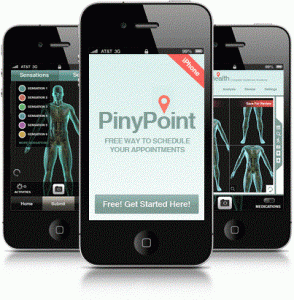 In the past ten years, Xicom has established itself among the top players of mobile application development industry. We believe in delivering total client satisfaction and leave no stone unturned in the process. Our project managers make sure that the client's requirements and expectations are effectively communicated to the development team. The Development team makes sure that the client's vision is transformed into a live application that is both user friendly and highly functional. The development team consists of 300+ highly skilled developers having extensive experience in different verticals of web and mobile application development.
Xicom provides Mobile Application development solutions in following categories:
iPhone Application Development Services
iPad Application Development Services
Android Application Development Services
Blackberry Application development services
Windows Mobile Application Development services
J2ME Application Development Services
At Xicom Technologies, we understand the importance of a mobile application for your business. It is a means of promoting your business to maximum users. Mobile application development allows you to reach your customers at anytime and anywhere. Your customers can access your services whenever they want. A simple application allows them to stay connected with your services as long as they are in the mobile service provider's network. Apart from providing ease of access to the clients, a mobile application also provides you huge promotion.
Further, some individuals and organizations create applications that provide a certain service to the user. For example, a GPS route guidance application, an application for weather forecast etc. These applications are very handy for a mobile user. They will download and install them if they feel that they require it. The individuals or organizations that develop these applications earn money they get from each download of the application. Every time the application is downloaded a small fee is paid by the user. A part of this money is kept by the service provider whereas the rest goes to the developers. The individual or company developing the application can earn from their application without doing anything else. However, you require a completely new idea that can attract users.
We, at Xicom Technologies invite such visionaries, who have great ideas, to discuss their requirements with us. We have already developed various mobile applications that are doing very well. We wish to develop much more exciting mobile applications for our clients in the future.
Read more news on web application development, mobile appliaction, aps.net, php, java, ruby on rails, cakephp, drupal, magento, wordpress, content management, etc. from Xicom Technologies here:  http://www.xicom.biz/blog/