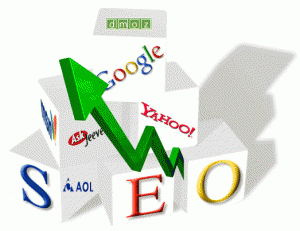 We at Xicom Technologies, a leading web development and mobile application development company, are now providing online marketing and SEO services also. After conquering the arena of web development and Mobile application development we decided to venture and conquer the world of online marketing and search engine optimization. Xicom Technologies is a CMMI level-3 organization having a strong presence in web development services & software development world since last ten years. Being the only company with a 5 star rating over Elance, we have the luxury of picking projects that we want to work on. This provides us the control of the inflow of projects and their quality.
Xicom Technologies announced our SEO services a couple of months ago and received our first client on the very next day of announcing our services. The client was an existing client for whom we had done some web development work in the past. We have acquired more than 15 SEO projects till now. Most of the projects are from our existing clients. Our clients trust our services as they have experienced the level of commitment and dedication that we put into each and every project. We believe in the principles of honesty, integrity and hard work and give our total commitment to each and every project that we take. Our clients told us that they received highly professional services during their previous projects therefore they believed that same will be delivered again.
Our CEO, Mr. Rahul Mahajan, explains "We always wanted Xicom Technologies to be a one stop solution for our clients where all their online requirements could be fulfilled. We have now stepped in the online marketing segment with an aim to better serve our clients and touch another milestone in the process." Right now we are focusing on search engine optimization, search engine marketing and social media optimization services. This is a new territory for us and we want to make sure that everything goes smoothly.
A whole new department with latest infrastructure and equipments has been setup for the SEO services. We have already assembled a strong team of SEO experts with each personal having a minimum experience of 2 years. We have deployed some of our best business analysts and project managers to the SEO department to make sure that nothing goes wrong and the clients are provided most professional services. The CEO is constantly in touch with the managers who report back even the smallest details to him. Weak spots and areas of improvement are being constantly searched and identified. Intense training and strategic planning is going on to make sure that we achieve success in our new venture.
However, online marketing/SEO is a tricky business with no sureties. There can be negative effects if excessive or unethical practices are followed. Therefore, it is important to make sure that a balance is maintained. We are working with full dedication to make sure that only top quality white hat SEO services are delivered. Xicom Technologies have always delivered total customer satisfaction, it is our priority, and hope we can deliver complete satisfaction to our SEO clients as well .